Welcome to the Barbie Wiki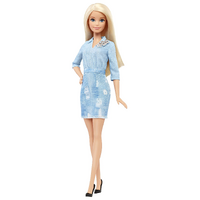 This wiki is a community website dedicated to Barbie, the world's most popular fashion doll brand.
Barbie launched in March 1959 with the release of the first doll, created by Ruth Handler and manufactured by Mattel. The Barbie brand is sold in over 150 countries currently, with products in 45 categories, including food, fitness, and clothing. The brand has also expanded into other products such as books, video games, and a multimedia franchise featuring animated films, web series, and an upcoming live-action film.
Barbie Roberts is the titular character in the brand, but there are also a range of other dolls that have been included as part of Barbie's friends and family, such as her boyfriend, Ken, and her younger sister, Skipper.
This is a collaborative wiki. Anyone may edit articles or create new ones, and in this way we can all work together to expand this knowledge base for everyone to enjoy.
This wiki created February 29, 2008, and we are currently sorting out 2,994 articles, and 6,682 files.
New pages
|
Getting Started
|
Help Pages
Featured Media
Related Wikis
Barbie Movies Wiki
Wiki for the CGI-animated movies, specials and shows based on the Barbie doll line.
My Scene Wiki
A community about the My Scene series of fashion dolls created by Mattel in 2002.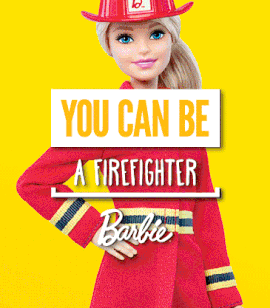 Check out @BarbieStyle on Instagram!