Barbie Vlogger is a web-exclusive animated series that began on June 19, 2015. Barbie films each vlog in her bedroom and ends them with "PACE" (Positive Attitude Changes Everything). The series sometimes features Barbie's friends and family.
About
YouTube
"Hey everyone! Come back every other Friday to check out my vlog! I share information about my life, my inspirations and my favorite things! I also love to do silly challenges with all of my friends and my sisters. I hope these vlogs inspire you to be anything you want to be. Remember... Positive Attitude Changes Everything. PACE!"[1]
Barbie.com
"Barbie Vlogger is an ongoing web-exclusive series where Barbie chats directly with her audience about everything that is going on in her life. In her vlogs, Barbie takes on fun YouTube challenges, shares DIY activities and speaks openly about topics on her mind, like feeling blue sometimes or realizing that girls are in the habit of apologizing too much."[2]
Season 1
Miscellaneous Vlogs
Behind the Scenes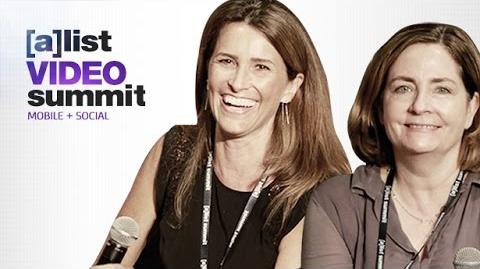 Mattel created a new animation model and the vlogs are not scripted a long time in advance. They are done in real-time as much as possible and motion captured. Hackmann said that all of Barbie's sisters will appear, and Barbie will be on Vine someday. Pistor, said that Barbie getting YouTube Likes was important KPI (Key Performance Indicator) and that it is important for Barbie to engage with fans.[3]
Trivia
References
External Links